An Open Letter to the Global Citizens Organisers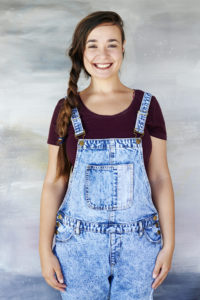 To my fellow Global Citizens,
My name is Kayla-Tess Pattenden and I am a Global Citizen. I work for an incredible organisation, The LifeMatters Foundation, which I am representing at the Mandela 100 Global Citizens Festival. A big thank you to Global Citizens and the Motsepe Foundation for this opportunity!
The LifeMatters Foundation is first and foremost a Global Citizens Partner; we too are working toward eradicating global poverty and promoting social activism.
We do this through holistic intervention to Primary School learners across the Western Cape in South Africa. Our Literacy, Numeracy, Counselling, Mentoring and Life Skills Programmes equip our beneficiaries with the foundation needed to launch themselves out of poverty. Our programmes are also volunteer-dependant, promoting social activism and 'ubuntu', in line with South Africa's pursuit of democracy.
We know that our programmes work, so we would like to grow and replicate them so that we can change more lives!
BUT we need your help. Can we take this partnership beyond the boundaries of Social Media? Beyond a commemorative festival?
Global Citizens, Motsepe Foundation, we have seen the guestlist for the Mandela 100 Global Citizens Festival. What will it take for us to meet and promote our programmes to the rich and famous of the festival?
As your partners in poverty eradication and as the workers on the ground, grant us the opportunity to meet and promote our programmes to the dignitaries and stars of the festival.
With 55% of South Africans living in poverty, the biggest portion being children aged 0-17 years*, we have a lot of work to do.
Pharell Williams, Tyler Perry, Oprah Winfrey, Ed Sheeran, Beyoncė and Jay-Z, help us to change that statistic!
And to all my fellow social media activists out there, get sharing and tagging, call the dignitaries and the famous to action!
We are the faces of Global Citizens… Do you see us?
*Source: http://www.statssa.gov.za/